Food & Drink at Quality Hotel Stoke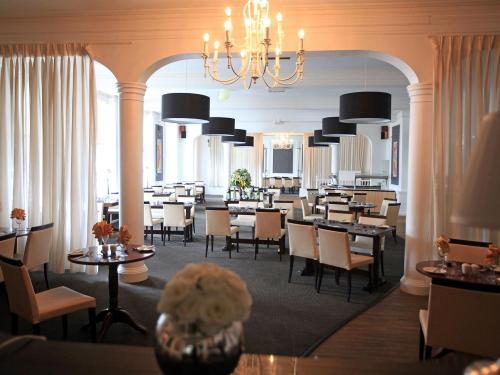 At the Quality Hotel Stoke- on- Trent we like our guests to be able to eat where they want, when they want. Our menu is available throughout the hotel whether you would like to sit quietly in the restaurant, eat your evening meal while watching the football in the bar or relax with your evening meal in your bedroom. The choice is yours.
Restaurant 66 is the perfect place in which to enjoy our contemporary menu. The restaurant also has the added feature of the Glass Room. This unique room is situated within the restaurant yet separated by a floor to ceiling glass wall, providing an ideal place for a private conference dining or small intimate parties.
Bennett's Bar is the hotel's public bar. Comfortable surroundings, good food, plus a great menu choice makes it the ideal place to relax, unwind and refresh. The extensive lounge menu is available daily from 12.00 midday - 9.00pm.
The bar is also fully wi-fi enabled.
New bar snack and restaurant menus will be following shortly.
Stoke Hotel Restaurant Opening Times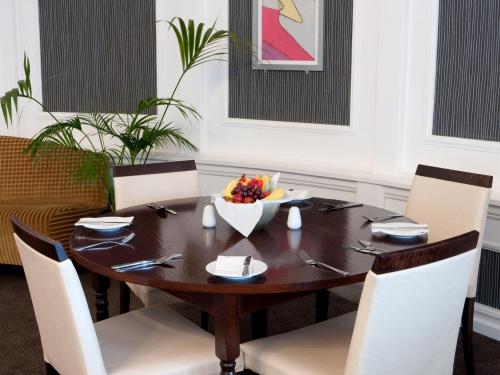 Breakfast
Monday - Friday : 6.30am - 9.00am (excluding Bank Holidays).
Saturday & Sunday : 8.00am - 10.30am. (Including Bank Holidays)
Evening Meal
Monday – Saturday : 6.00pm – 9.00pm.
Sunday : 6.00pm – 9.00pm
please note that the evening meal might be served in the lounge area
View our Unlimited Breakfast Menu
Download PDF
View our Childrens Menu
Download PDF
Our new Bar & Lounge Menu
Download PDF
View our Room service menu
Download PDF